This is a five session program that lasts about an hour each. At the bottom of the page is a link to access a step to step manual that will guide you when using this program.
It is based on the books
A Bad Case of Stripes
by David Shannon and
Strictly No Elephants
by Lisa Mantchev; however, any book can be used . The program starts with a survey so you can gain a general consensus of how your children feel about reading. Then, during the first two sessions, The children will read two different books that have characters who are role models and set examples for others. While reading , the children will work on several comprehension activities to gain a better understanding of the book and to develop the bigger concept of the book. They will reflect on the book to look back into their own lives. Example activities on Sessions One and Two are comprehension question jars, sequence games, or character matching games. On Session Three, Children will learn about different poetry techniques and will learn how to make their own poetry such as acrostics and tongue twisters. This session shows how people can express themselves through different techniques. On Day Four, The children will create their own books using a template I created. The story has fill-in-the-blanks that the children fill out to help an alien get back to his homeland. They get to create a front cover and put a "meet the author" template on the back to make the book realistic and illustrate how easy and accessible it is to be a writer. Session Five is a celebration of everything they accomplished through the program. D
uring the last session, they will create hats, posters and noisemakers to celebrate their accomplishments. They will end the program in a parade and they can dress up as their favorite book character. In this parade they can show off their books, acrostics and any other material they worked on throughout the program.
I was able to do this five session program with the Boys and Girls club at Godsman Elementary School in Denver, Colorado. I did the same survey at the end of the program and the results were positive with 47% of the children stating that they learned something new from the program and want to read more in their free time.

​ My hope is that this program will give your organization the same positive results that I received. I would love to see this program continue because reading is a passion of mine that I want everyone to experience.

Down Below are pictures of my program and links to extra templates and extra materials. Enjoy :)
Powered by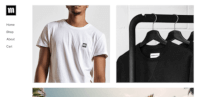 Create your own unique website with customizable templates.